Licensed Midwives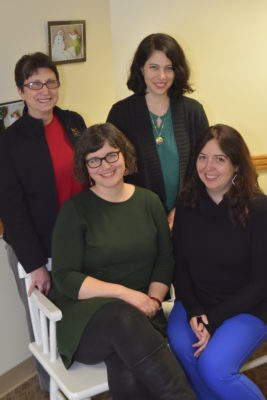 Midwives are dedicated to providing you with the personalized healthcare experience you deserve. We follow the midwifery model of care to provide primary and maternity care services to help women of all ages maintain health. We emphasize health promotion and education, disease prevention, and informed decision-making.  Midwives build partnerships with women and their families by listening and providing information, guidance, and counseling in a shared decision-making process. We partner with other members of our healthcare team through collaboration and referral to provide optimal care. The midwives at OB-GYN & Midwifery Associates all have NYS midwifery licenses and are nationally certified by the American Midwifery Certification Board (AMCB).
The Midwives Model of Care includes:
The Midwives Model of Care is based on the fact that pregnancy and birth are normal life processes.
Monitoring the physical, psychological, and social well-being of the mother throughout the childbearing cycle

Providing the mother with individualized education, counseling, and prenatal care, continuous hands-on assistance during labor and delivery, and postpartum support
Minimizing technological interventions
Identifying and referring women who require obstetrical attention
The application of this woman-centered model of care has been proven to reduce the incidence of birth injury, trauma, and cesarean section.
(May 1996, Midwifery Task Force).
Meet the Midwives
Erianna Flores, CNM
Erianna joined OB-GYN & Midwifery Associates in 2017 after earning her Masters in Nurse Midwifery from Frontier Nursing University, based in Hyden, Kentucky. Prior to that, she also received a Bachelors from Sarah Lawrence College and completed her nursing degree at SUNY Downstate Medical Center in Brooklyn. She moved to Ithaca in 2010 with her family and enjoys spending time with family and friends relishing the beauty and bounty the region has to offer. She has cared for women and families for many years as an educator and nurse. As a midwife, she is dedicated to providing respectful, individualized care for childbearing and other health needs across the lifespan.
---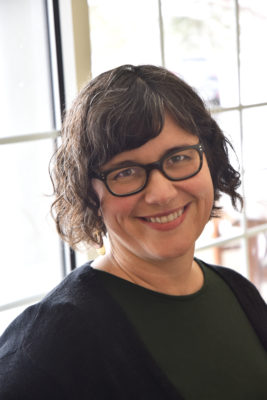 Laura MacCarald MS, CNM
Laura joined OB-GYN and Midwifery Associates in 2018, after completing her Masters of Science in Nurse-Midwifery at Frontier Nursing University, the country's oldest school of Nurse-Midwifery. Prior to fulfilling her life-long dream of becoming a midwife, Laura worked for years as a nurse, primarily in maternity care. She is passionate about providing respectful reproductive health care across the lifespan, and empowering people from all walks of life to be active and informed participants in their care. When not at work, Laura enjoys spending time in nature, and hanging out with her partner and daughter.   
---
Mahrie Moore, MS, CNM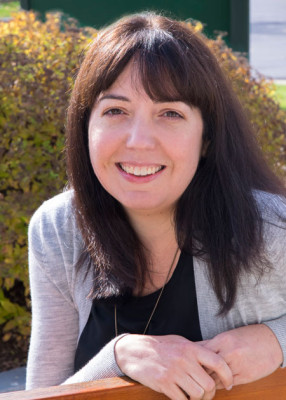 Mahrie joined OB-GYN & Midwifery Associates in 2009 after completing her Masters of Science in Nurse Midwifery at Oregon Health & Science University in Portland, Oregon. Prior to that, she received her undergraduate degree in psychology from Carleton College and her nursing degree at the University of Pennsylvania. Mahrie is enthusiastic about caring for women and their families during the childbearing years as well as providing well woman and gynecologic care across the life span. She has a particular interest in health education and working with families to help make informed decisions about their care.
---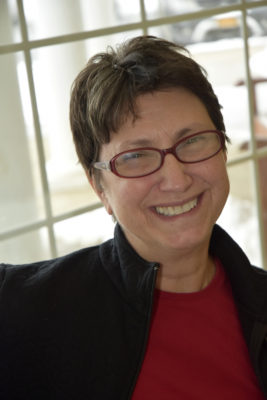 Kate Pierce, MS, CNM
Kate fell in love with the Ithaca area while earning a Bachelor's degree from Cornell. After completing her Masters of Science in Nurse-Midwifery from the University of Pennsylvania, she joined OB-GYN & Midwifery Associates in 1991. Over the years, she has delivered hundreds of babies and felt thousands of pregnant bellies and still finds the process exciting. She specializes in pregnancy care and delivery. In her spare time, while not catching up on sleep, she enjoys sewing, sailing and cuddling with her cats.